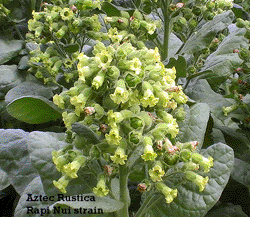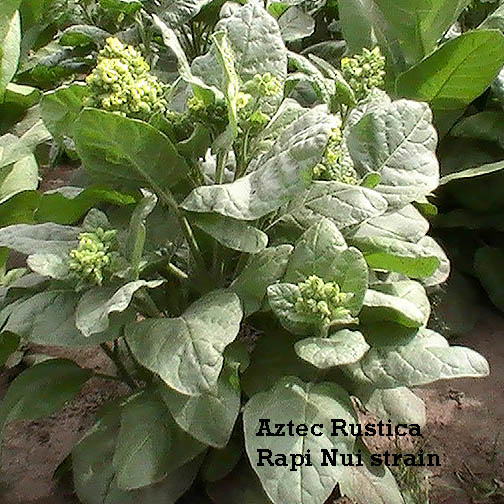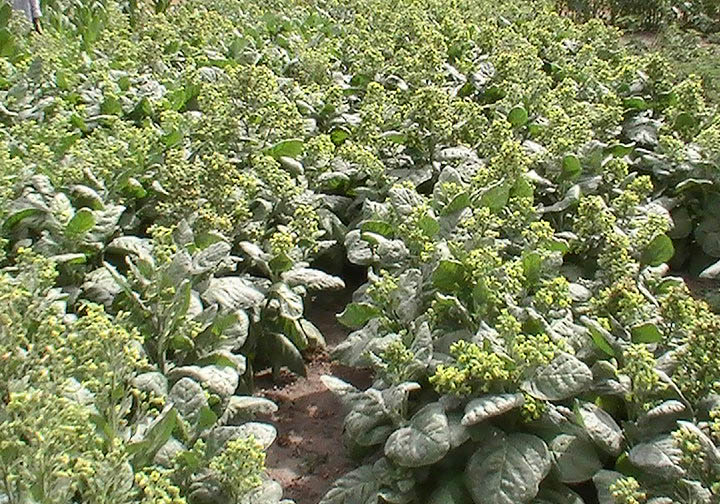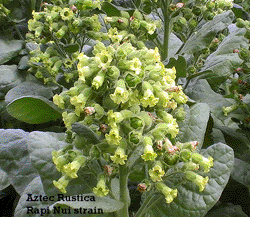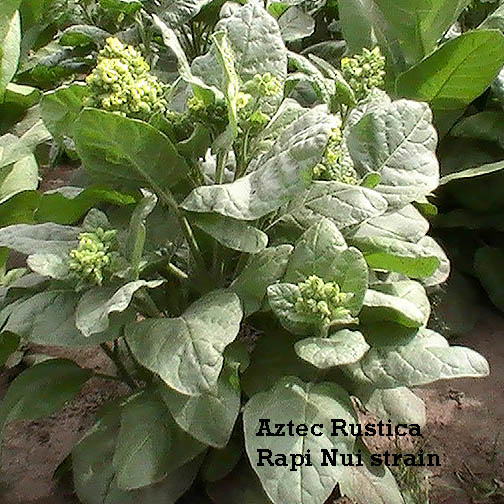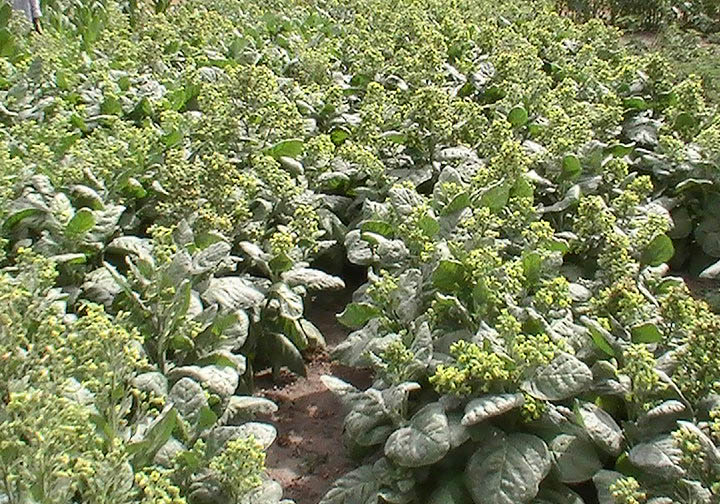 Aztec Rustica
Aztec Rustica (originally from Easter Island) is native to Central and South America. It grows to 30 inches high with abundant bright yellow flowers that are very attractive to bees and humming birds. Flowering lasts up to two months. Leaves air cure to a medium to dark brown and produce a very mild flavored smoke.
Aztec has a very high nicotine content, so use caution when smoking. The leaves are often used by home gardeners to make a very effective insecticide by soaking them in water to make a "tea". The tea is then sprayed onto vegetables and flowers and lasts up to six weeks.
Grows well in cool climates and tolerates frost.
Suitable for Cigar, Cigarette and Pipe